Leaky Gut Product Buyer's Guide (updated September 2023)
Amen Leaky Gut Review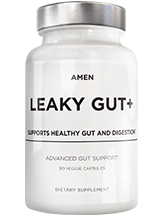 The Amen brand claims that it is committed to creating supplements that have unique formulas that contribute to the well-being of their customers through excellence. This leaky gut product came just short of our second choice due to a number of factors, some positive and some that slightly missed the mark. We analyzed the ingredients, the manufacturer's guarantee as well as customer feedback to get a full understanding of what this product offers.
The first indication for a quality product that we always look out for is the formulation of ingredients and their amounts. There is only 300 mg of L-glutamine – the main ingredient for leaky gut. We feel they could be a bit more generous as it is such a vital component for intestinal lining repair. This formula contains both Licorice and Marshmallow, 2 formidable ingredients for helping protect and soothe the intestinal lining but we were disappointed that the manufacturer didn't include Aloe Vera and Slippery Elm, the other 2 ingredients that work synergistically with the first two to create a powerful protective layer.
We did like that the manufacturer included an element to combat bacterial imbalance in the gut in the form of a probiotic blend. On the one hand, we appreciate that the manufacturer includes ingredients to combat this issue however, on the other hand, we are not a fan of blends where there is no transparency regarding the amount of each ingredient for the consumer to see. In addition, based on our research, we have determined that a prebiotic is more effective than a probiotic for leaky gut syndrome.
Another blend the manufacturer has included consists of Ginger, Turmeric and Apple Cider Vinegar. These ingredients add the anti-inflammatory properties crucial for a leaky gut supplement, but again, there is no transparency as to the amount of each ingredient. We usually prefer manufacturers who have full transparency rather than try to lure customers in via other means.
Is Amen Leaky Gut Effective?
The two main components we look at to estimate whether a product is effective or not is looking at their customer reviews and their return/guarantee policy. This product excelled at one, but unfortunately disappointed in the other. We found many positive reviews online which we were pleased about, as this is a strong indicator regarding the efficacy of the supplement. We were however, disappointed to find no satisfaction guarantee, just the standard 30-day return policy for unopened items. Supplements are all created differently and will affect each person in a different way, therefore there is no way to guarantee that it will definitely work for you. This is why we applaud a satisfaction guarantee because this shows an extremely high level of confidence from the manufacturer that you have absolutely nothing to lose by trying out a new product.
Is Amen Leaky Gut Safe?
Amen Leaky Gut is a safe natural supplement if it is taken according to proper recommendations. It has no reported side effects and can be taken with most medications.
The only concern with this supplement is overdosing. Some consumers think that they can get ahead faster and see better results by taking more than the recommended amount. It is important to keep in mind that taking more than the recommended daily dose per day could potentially pose some health risks. If you stick with the recommended dosage and stay consistent, you should see results soon enough.
Summary
Our overall impression is that this is a solid product with all-natural ingredients that are aimed at improving gut health and intestinal support. It is manufactured by a company that has a large range of health supplements and is committed to excellence. However, upon closer inspection, we found a few problematic issues that made us hesitant to fully recommend this product.
L-glutamine is considered as one of the more crucial ingredients for repairing the intestinal walls so we usually expect to see at least 600 mg per daily serving. Amen Leaky Gut has half of that. This is underwhelming. We also would have liked to see the addition of Slippery Elm and Aloe Vera to compliment the Marshmallow and Licorice seeing as the synergistic effect of all four of these ingredients is so imperative for strengthening and protecting the intestinal lining.
Another important element in a leaky gut supplement is balancing the bacteria found in the gut. This product has a probiotic blend which attempts to do just that. We have a few issues however, with this blend. Firstly, the fact that there is a blend is fine, but there is no detailed information of the amounts per ingredient. This shows a lack of transparency which is discouraging. We also would have preferred a prebiotic in place of the probiotics for this supplement as probiotics have a tendency to have difficulty colonizing in an inflamed gut and may be unstable whereas a prebiotic fares better in this situation and is generally a better addition for leaky gut syndrome.
We were impressed with the positive reviews we found online, as this suggests that the supplement worked for a number of consumers, however we would have liked to see the manufacturer back up the product with a satisfaction guarantee as well.
---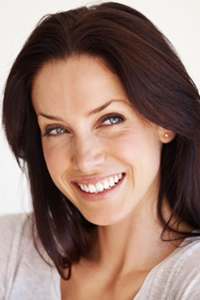 Sally Harper, Senior Editor
Sally graduated with her BSc in Nutrition as well as her MSc in Obesity Science and Management. She worked for over 10 years in the commercial sector treating obesity and is an advocate for a ketogenic lifestyle and the benefits it provides. As senior editor, Sally is responsible for all the content published on this website. From delegating writing assignments to proofreading reviews and articles, there is nothing that escapes her notice or her razor-sharp grammar skills. She is passionate about bringing health concepts and truth to the public and helping to dispel common myths that stop people from functioning at their optimal health levels. A self-proclaimed foodie, Sally's kitchen is always churning out low carb feasts for herself and her partner of 3 years. When she wants to get her heart rate up, she goes for long runs in the hills with her dogs, Max and MCT.
What You'll Discover:
✓
Which Leaky Gut Product is the BEST BUY and comes with a great GUARANTEE!
✓
Which formula and ingredients are the most EFFECTIVE and work the fastest?
✓
How NOT to get ripped off! BE AWARE of poor quality and cheap products.
Top 6 Items to Consider:
Ingredients
Cost Per Serving
Product's Testing Results
Company's Reputation
Consumer Reviews
Return Policy & Satisfaction Guarantee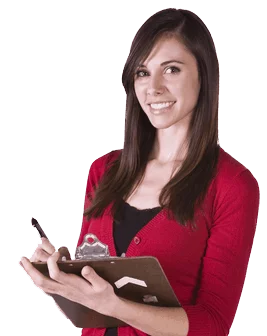 Sign Up For Our Newsletter!
We will send, straight to your inbox, the latest and most relevant information regarding Leaky Gut Syndrome to keep you updated and informed.
Our promise: We will never share your contact details, unless you give us permission. And, we will only ever send you information that is helpful and significant.