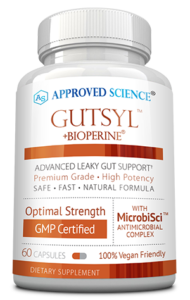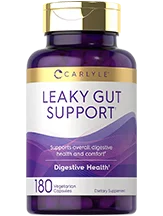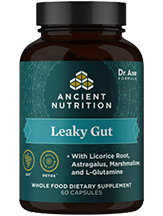 Gutsyl
Carlyle Leaky Gut Support
Amen Leaky Gut
Ancient Nutrition Leaky Gut
Contains 600 mg L-glutamine to strengthen the abdominal surface for optimal digestion.
✓
x
x
x
Contains the trademark blend BioBerberine™ with Berberine and BioPerine® to optimize absorption and protection of the gut.
✓
x
x
x
Contains all 4 protective herbs: Licorice, Slippery Elm, Marshmallow and Aloe Vera to strengthen and protect the intestinal lining.
✓
✓
x
x
Contains Turmeric and Quercetin for optimal anti-inflammatory effect
✓
✓
x
x
Contains the prebiotic Acacia Fiber to balance gut flora
✓
x
x
x
GMP certification
✓
✓
✓
x
No additives, preservatives, or artificial ingredients to water down the positive effects
✓
✓
✓
✓
Money-back Guarantee
✓
x
x
✓